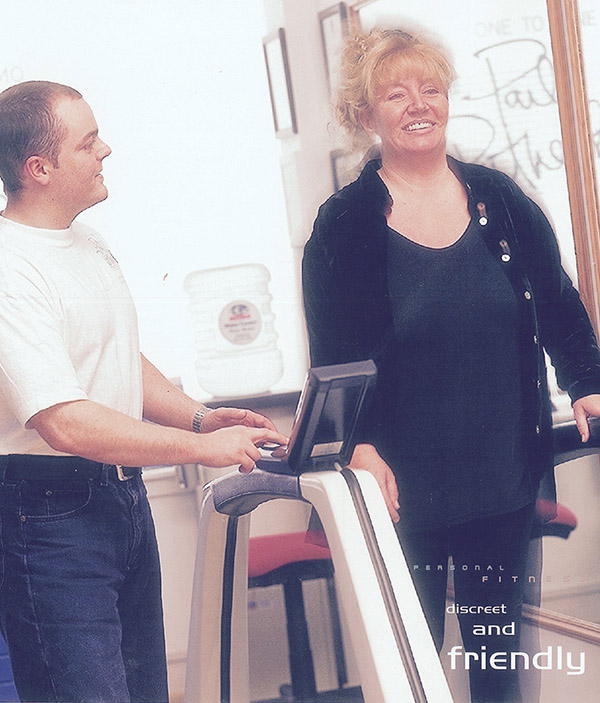 Personal Training Services
Personal trainer in Glasgow, Paul Rutherford One to One has been developed for people like you who - lets face it want to look good, feel good, enjoy life and avoid stress.
As the title suggests, I offer an individually tailored Personal training service in Glasgow - offering health fitness and weight loss and nutritional counseling as featured on the BBC TV series "Feeling Good".
In our unique Private Gym,all of our programs are specially formulated to fit in to your lifestyle,so if you prefer to work out at lunch-time,before dinner or early in the morning before going to work you can be accommodated.
As with all fitness programmes, it is essential that the individual is happy with their routine & also it must take up as little time as possible in today's busy working schedule.Thats why we assess your current abilities ,circumstances, design & fomulate the perfect exercise and diet program to fit around your life!

At Paul Rutherford One to One, this is our specific aim - fitness on your own terms!
One to one personal training in our private gymnasium
Exercise tuition incorporating fat loss
Stress management, nutritional counseling
Injury and Illness rehabilitation
Monitoring and assessing the health of employees
Instruction in posture and lifting technique
Rehabilitation of health defects & return to work programme
On site health assessments plus one to one training
Improving the efficiency and productivity of your business by investing in the health of your workers